YPP Policy Committee Meeting
May 28, 2014
7:00 pm
to
9:00 pm
Are you interested in government policy??
Come be a part of the future of politics in BC
by attending
YPP's Policy Committee Meeting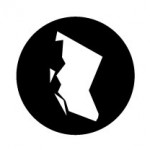 May 28th, 2014 – 7:00 – 8:30 pm
Meeting Location: 1 Athletes Way, Vancouver BC (Creekside Community Recreation Centre) @ the Olympic Village
(Multipurpose Room #1)
YPP's Policy Committee will be discussing our policy around:
Post-Secondary Education
Click here for a policy briefing sheet for the meeting on Post-Secondary Education!
Come be a part of the meeting!!
Let your ideas and views be heard and included in the policy recommendation put forward by the committee.
For more info or to register:
ypp@yppofbc.com
604-805-3547