YPP Open House and Networking Event
June 18, 2014
7:00 pm
to
9:00 pm
Do you care about Your Future??
Come be a part of the future of politics in BC
by attending
YPP's Open House and Networking Event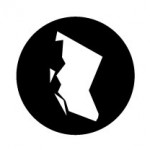 June 18th, 2014 – 7:00 – 9:00 pm
Meeting Location: 1 Athletes Way, Vancouver BC (Creekside Community Recreation Centre) @ the Olympic Village (Multipurpose Room #1)
Come meet a group of people concerned with the future of BC, who are actively working towards making their province and their community a better place.
Hear about YPP's Platform, policies and plans for growing over the next few years…
Bring your own ideas and contribute to the growth of YPP…
Come help create YOUR future!
For more info:
ypp@yppofbc.com
604-805-3547